Estimates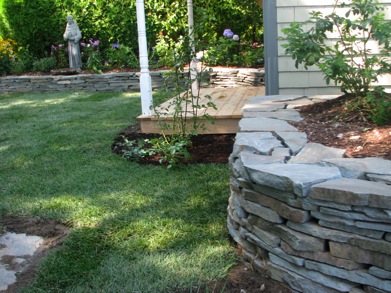 Estimates in Bangor, Brewer, Holden, Glenburn, Hampden, Orono, and Old Town area are FREE. Estimates outside of the immediate area are subject to a small fee to help cover the cost of fuel, estimating time, etc. Should you hire us to complete your project, estimate fee will be rebated.
Note ~ if you are from away we can ballpark an estimate over the phone using your approximate measurements, soil description, etc. You can also send us a photo.
What to expect at your appointment and your estimate
Our office will be happy to schedule an appointment for you to meet with David Mitchell, owner. David will gladly answer any questions and discuss your landscaping needs and offer solutions, show samples of our work, and take photographs. A detailed estimate with material list and installation specs will be professionally typed for your review... and acceptance.
Set up an appointment today!